As an Irish enterprise owner, you may be aware of the importance of financial planning for your business's long-term success. One cannot simply rely on luck or charm to navigate the complex and ever-changing financial landscape. Looking beyond the horizon, it becomes vital for you to be equipped with the most reliable financial tips and strategies to secure your company's future.
Challenges and opportunities often emerge unexpectedly, and therefore, it is your responsibility to ensure that your business stays afloat despite the waves of change. In this article, we explore key financial planning strategies tailored specifically for Irish enterprises like yours. This includes goal setting, tax efficiency, and foreseeing unforeseen circumstances.
Irish Enterprises and Financial Planning
When it comes to financial planning for Irish enterprises, start-ups and SMEs play a vital role in the market. Whether you're an entrepreneur, part of the Irish start-up community, or running an established Irish company, having solid financial planning is crucial to your success, and here's why.
Firstly, having a comprehensive financial plan provides your enterprise with a clear road map for growth. This includes setting and reviewing goals, developing budgets, and planning for potential challenges. As a result, your start-up or SME is better prepared to face any financial obstacles and make crucial decisions about investing in the future.
Secondly, as a business owner, you need to consider the financial implications of different funding options. Irish enterprises have a range of funding resources available, including government grants, private investors, and bank loans. By working with a financial planning expert like Opes Financial Planning, you can make well-informed choices about which financing option suits your company's needs the best.
In addition, financial planning helps Irish entrepreneurs optimise tax strategies. Ireland has a favourable tax environment for businesses, but it's vital to understand the array of tax reliefs and incentives available for your start-up or SME. By working with a financial planner, you'll not only minimise your tax liabilities but also maximise your company's profitability.
Lastly, as a business owner, it's essential to plan for personal financial security alongside your company's growth. A holistic approach to financial planning can help you strike that balance. For instance, by working with a financial planner, you can identify suitable pension plans and investment strategies that align with your personal financial goals, while still focusing on your enterprise's growth.
Through effective financial planning, Irish enterprises – from start-ups to established SMEs – can better navigate the competitive landscape and ensure lasting success. So, it's essential that you, the business owner, partner with the right experts, like Opes Financial Planning, to secure your enterprise's financial future.
Beyond the Horizon: Opportunities and Challenges
In the world of financial planning for Irish enterprises, you will find multiple opportunities for development and innovation. You can utilise these prospects to increase your competitiveness while recognising the challenges involved.
One significant opportunity is the rise of accelerator programmes which encourage game-changing innovations in the financial sector. You can benefit from these initiatives by exploring partnerships with technology startups, developing new solutions, and embracing digital transformation.
However, there are also challenges to consider amidst these opportunities. Regulation in the financial industry is often stringent, creating barriers that may slow down the adoption of new technologies. To successfully navigate this landscape, you should keep up with regulatory changes, ensuring compliance while still benefiting from innovative solutions.
Moreover, uncertainty in global markets can impact your financial planning endeavours. While it may be challenging, it is crucial to remain agile and adapt your strategies in response to fluctuating market conditions.
Role of the Horizon Europe Programme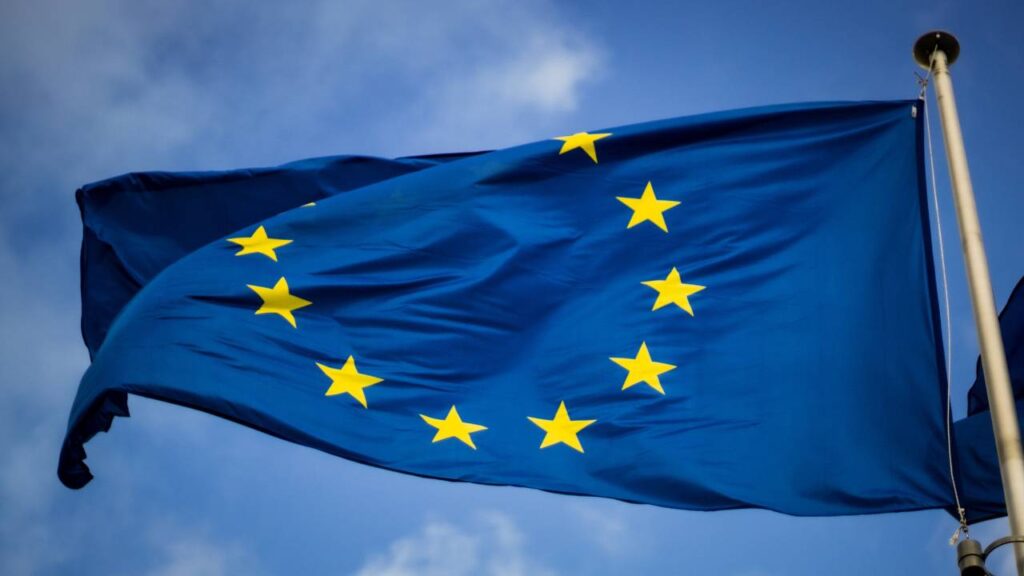 The Horizon Europe Programme plays a vital role in supporting your Irish enterprise's financial planning. As the largest research and innovation funding programme in Europe, Horizon Europe can offer significant opportunities for your business. By participating in this programme, you can access funds to help scale your start-up, enhance your innovations, or boost your R&D capabilities.
One of the key components of Horizon Europe is the European Innovation Council (EIC), which focuses on nurturing start-ups and innovators like you. The EIC offers a range of funding and support options, from grants to equity, allowing you to secure investments tailored to your needs. Furthermore, as part of the EIC community, you'll gain access to a network of like-minded entrepreneurs and valuable resources, which can prove to be crucial for your business growth.
Collaboration is at the heart of the Horizon Europe Programme, emphasising the importance of connecting with other organisations across Europe. This enables you to forge valuable partnerships, exchange ideas, and work together on joint projects, paving the way for innovation and success.
To make the most of the Horizon Europe Programme, it's crucial to keep track of the funding calls and be prepared to submit strong applications. Remember, engaging with the EIC community and building strategic partnerships can significantly increase your chances of success.
Role of Enterprise Ireland and Advisory Services
As you venture beyond the horizon, financial planning for your Irish enterprise is essential. Enterprise Ireland and various advisory services play a vital role in supporting businesses like yours. In this section, we will discuss how these entities can assist in your growth and development.
Irish enterprises can grow and compete internationally with the help of Enterprise Ireland, one of numerous state-run support organisations. They offer a range of services, including funding support, networking opportunities, and market intelligence. By partnering with Enterprise Ireland, you can access their expertise to create and implement tailored financial plans.
In addition to Enterprise Ireland, the Industrial Development Authority (IDA) Ireland is another vital entity that supports businesses in Ireland. Specifically, IDA Ireland is responsible for attracting foreign direct investment into the country. They can provide your enterprise with valuable information on available incentives and support services to help grow your business.
Seeking professional advice from advisory services and consultancy firms can also prove invaluable in crafting your financial plan. These experts can offer insights into areas such as tax optimisation, cash flow management, and growth strategies. When combined with the support of Enterprise Ireland and IDA Ireland, advisory services help ensure your financial plan is robust and comprehensive.
Financial Considerations for Irish Businesses
When setting up or growing your Irish enterprise, it's essential to plan for various financial aspects. One of the key areas to consider is funding. You have several options to obtain financing for your business, such as bank loans, grants, and equity investments. Research your options and choose the appropriate funding source based on your business's unique needs and growth potential.
VAT is another financial component you'll need to be mindful of. In Ireland, the standard VAT rate is 23%, but there are reduced rates and zero-rating options available for certain products and services. Make sure to register for VAT when required and stay up-to-date with any changes, as this will help you to ensure accurate tax calculations and avoid penalties.
Keeping track of your costs is, of course, crucial for managing your finances. This includes both fixed costs, such as rent, utilities, and salaries, and variable costs, which can fluctuate based on your business's performance. Regularly reviewing and managing your costs can help you maintain a realistic budget, identify opportunities for savings, and make informed decisions about your business's finances.
Having a solid banking relationship is essential, so take the time to find the right bank for your business needs. Consider factors like the range of financial products and services they offer, fees, ease of access, and their willingness to work with small businesses.
Protection and insurance play an important role in safeguarding your business's finances. Review the different types of insurance relevant to your business, such as public liability, employers' liability, and professional indemnity. Understand the specific risks your business faces and choose the appropriate insurance policies to protect it from potential financial harm.
Equity funding and equity investments can be valuable ways to finance your business's growth, particularly if you're seeking to bring in significant capital. By selling shares in your company to investors, you'll not only gain funds, but also benefit from the added expertise and connections of your investors. Be mindful of the trade-offs involved, as you'll be giving up a portion of your business's ownership and control.
Start-up Support and Grant Funding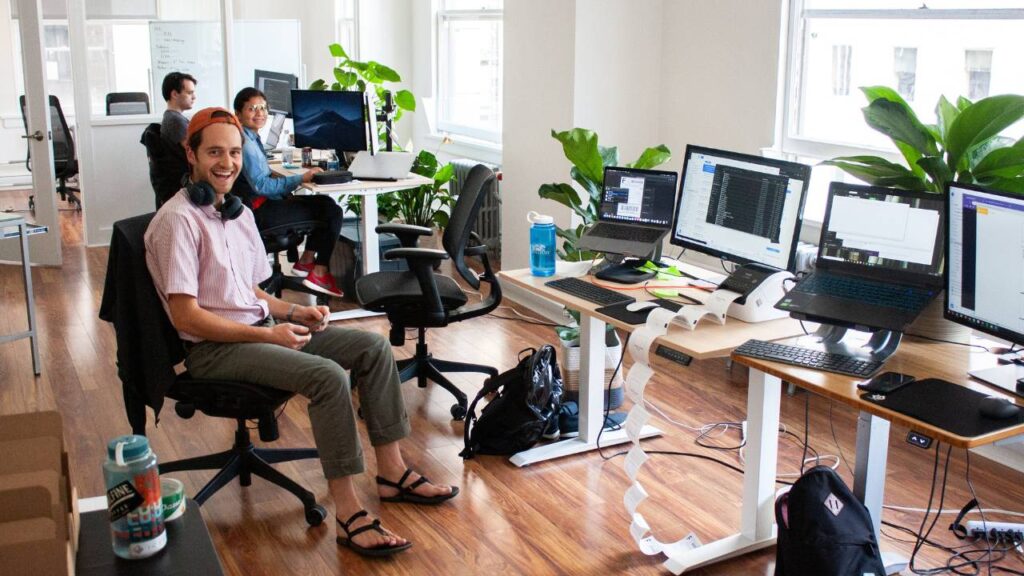 As a new Irish enterprise, grant funding and start-up support can provide a solid foundation to help you realise your business potential. There are many programmes available to support start-ups like yours, contributing to your success and growth. Let's explore how they can benefit your venture.
High Potential Start-up (HPSU) support is targeted towards businesses with the potential to grow rapidly and access international markets. In order to qualify, your start-up must have the capability to create 10 or more jobs with a minimum annual sales potential of €1 million. The HPSU programme offers valuable assistance, introducing you to potential investors and providing access to networking opportunities.
A variety of grant funding options are available to support your business. For example, feasibility grants provide funding to investigate the viability of your business idea, while innovation vouchers grant you access to expertise from third-level institutions.
Make a note of the following funding sources:
Enterprise Ireland – Focused on supporting high-growth enterprises and fostering innovation, Enterprise Ireland offers financial assistance through various grant programmes.
Local Enterprise Offices (LEOs) – These regional offices offer support for small businesses, including grant funding, mentoring and advice.
To maximise your chances of securing grant funding, ensure that you have a well-defined business plan, outlining your objectives and strategies. This not only helps in securing funding but also guides you on a clear path to success.
Commercialisation and Market Transformation
In today's dynamic business environment, you'll need to adapt your enterprise's commercialisation system in order to remain competitive. This includes embracing new manufacturing processes and expanding the range of internationally traded services your company offers.
By focusing on efficiency, you can ensure a smoother transition from concept to market, reducing the time and costs associated with product development. Embracing lean manufacturing principles and implementing cost-saving strategies throughout your production process will help you meet your financial goals.
Sustainability plays an increasingly significant role in the global market, and for Irish enterprises, this can serve as both a challenge and an opportunity. By adopting eco-friendly practices and integrating them into your core business model, your enterprise can help pave the way for a more sustainable future. For example:
Utilise renewable energy sources to power your operations
Implement waste reduction initiatives in production processes
Seek out ethical supply chains and fair-trade partnerships
Promoting your company's dedication to sustainability can help attract new customers and give you a competitive advantage in the global marketplace. And as more people become environmentally conscious, your efforts will only become more valuable.
Influence of the European Innovation Council
The European Innovation Council (EIC) has a significant impact on financial planning for Irish enterprises. A key element of the EIC is the EIC Accelerator programme, which provides substantial financial support to innovative small- and medium-sized enterprises (SMEs). As a beneficiary of EIC Accelerator funding, your Irish enterprise can thrive and evolve in today's competitive market.
By leveraging the resources of the EIC, including the European Innovation Council Accelerator, you'll find it easier to identify ways to grow your business and achieve your financial goals. This tailored support is invaluable, as it can help drive your company forward and create a strong global presence.
EIC Accelerator offers a combination of grant funding and equity investments through the EIC Fund. Here's a breakdown of what you can expect:
Grants – Receive up to €2.5 million in funding to cover 70% of your project's eligible costs.

Equity – Obtain equity investments of between €0.5 million and €15 million to further support your project's development and commercialisation.

This support doesn't stop at the financial aspect; joining the EIC Accelerator network grants your enterprise access to invaluable mentorship, market opportunities, and technical expertise.
Economic Impact of Pandemic and Business Resilience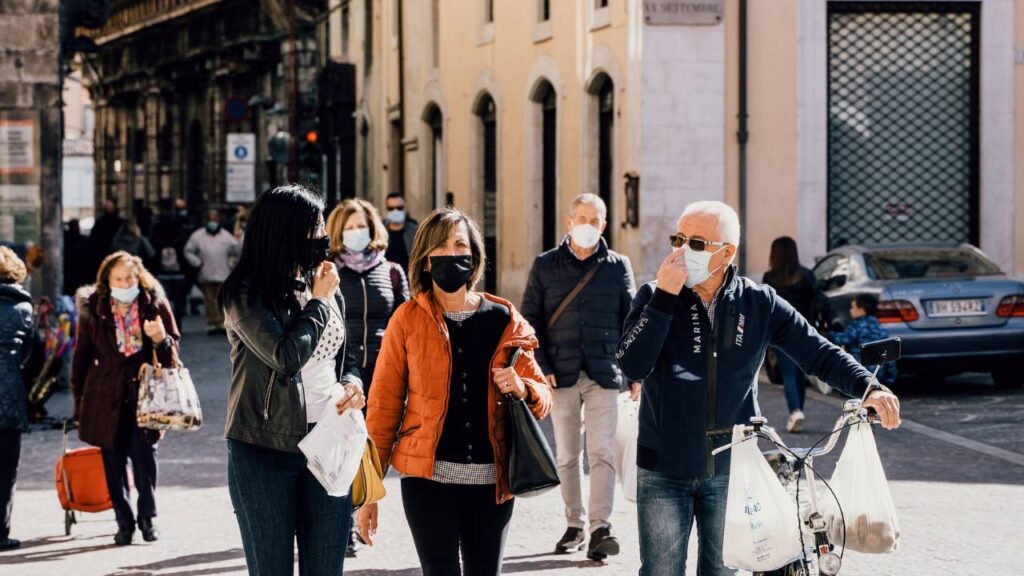 You might have experienced the wrath of the pandemic as it hit multiple sectors, causing immense economic disruption. It highlighted the vulnerability of businesses and the need for resilience in the face of such unexpected challenges. With the pandemic still a formidable challenge, it is time for Irish Enterprises to navigate through uncertain times with a strong financial planning strategy.
As a business owner, you saw the pandemic's economic impact, and it might have made you rethink your priorities as far as expanding your business is concerned. With supply chain disruptions, workforce challenges, and fluctuating consumer demands, the importance of having a robust financial plan has never been greater. It enables your business to pivot and adapt to weather the storm in the long run.
Now let's talk about business resilience. It encompasses planning for contingencies and strengthening your business's ability to recover from unexpected circumstances. Here are some actions you can consider:
Cash flow management – This helps you maintain liquidity by actively monitoring inflows and outflows. It is vital to have detailed cash flow forecasts for at least 12 months into the future.
Cost optimisation – You should identify areas where expenses can be reduced and take advantage of government support schemes.
Debt management – Review your obligations and consider options for delaying or renegotiating payment terms. This can help reduce financial pressure in the short term.
Building resilience also involves cultivating a strong organisational culture, instilling values that encourage problem-solving and adaptability among your team members. By fostering a proactive approach to risk management, you will set the foundation for a financial plan that can withstand adversity.
Role of Mentoring and Coaching in Business Success
As a business owner in Ireland, you might be curious about the role of mentoring and coaching in achieving success. Let's explore how these two approaches can contribute positively to your enterprise's growth.
Mentoring is a supportive relationship where an experienced individual, the mentor, shares their knowledge, skills, and experience with a less-experienced person, the mentee. This can be particularly helpful in the early stages of your business. Having a mentor provides you with valuable guidance and insights, helping you avoid common pitfalls, and improving your decision-making.
Coaching, on the other hand, focuses on specific performance improvements. A coach works with you to enhance your skills, set goals, and overcome obstacles in both professional and personal contexts. Implementing coaching practices within your business can greatly improve individual and overall team performance.
Here are some key benefits of incorporating mentoring and coaching in your enterprise:
Increased productivity – By actively investing in skill development, you will witness an improvement in your employees' performance, leading to higher productivity.

Boosts employee engagement – A strong mentoring program helps build a positive work culture, fostering loyalty and commitment from your employees.

Enhanced leadership skills – Both coaching and mentoring can help develop your leadership qualities, from effective communication to decision-making and problem-solving.
Impact of EU Membership and Policies
As an Irish enterprise, your participation in the European Union (EU) offers access to a wide range of opportunities and resources. One of the key advantages is the ability to collaborate and network with businesses and organisations from other EU member states. This collaboration can help you tap into new markets and foster innovation in your industry.
Your involvement with the EU also grants you access to funding programmes, such as Horizon 2020 and the upcoming Innovative Europe. These initiatives aim to boost scientific research, technological advancements and innovation across EU nations. By participating in such initiatives, you can secure funding for groundbreaking projects, and be part of breakthrough innovations that shape the future.
In addition to funding opportunities, you can benefit from the support of the European Investment Bank (EIB). As a provider of long-term finance to projects that promote sustainable growth and job creation in Europe, EIB can be a valuable resource for your business expansion plans.
Aside from financial support, your EU membership enables you to learn from the best practices adopted by member countries like Denmark, France, Germany, and the Netherlands. These countries are known for their strong economies, innovative business environments, and progressive policies. By studying their approaches, you can implement effective strategies to boost your organisation's growth.
Conclusion
In summary, financial planning is crucial for the long-term success of your Irish enterprise. By evaluating your finances, identifying risks, and seeking professional assistance, you can pave the way towards a stable and prosperous future.