As you embark on a journey to discover Ireland through business, it's vital to examine the evolving landscape of business travel standards. The world has undergone a significant shift, with the emergence of new technologies and a growing focus on sustainability. This has led to a reimagining of what business travel can and should look like for executives across Ireland and beyond.
In this article, you'll delve into the various aspects shaping the future of business travel, including innovative tools and gadgets that make travel more efficient and seamless. The increased emphasis on eco-friendly practices is transforming the standards of business travel, offering professionals exploring executive travel options in Ireland a new realm of possibilities. Additionally, the role of personal well-being and the focus on creating a work-life balance for executives on the move will be examined as a core element of this new era of corporate travel.
Evolution of Business Travel
Changing Landscape Due to Covid-19
The Covid-19 pandemic has forced businesses to adapt and transform their operations. As you've likely witnessed yourself, business travel has been significantly impacted, and many companies providing luxury executive travel services, like Irish Chauffeurs, have pivoted to meet new standards. The focus is now on ensuring safety and hygiene while travellers reduce the risk of spreading the virus. Many companies are also evaluating the necessity of travel to embrace remote working and virtual meetings instead.
Shift Towards Tech and Innovation
Innovation has become essential for business travel as the industry faces continued disruption. To enhance your travel experience and address safety concerns, technological advancements have been introduced. For instance, contactless check-ins and biometrics have gained traction, ensuring a smooth and secure travelling experience. Furthermore, mobile applications help travellers navigate their business trips seamlessly, with real-time updates and news notifications.
Role of Fintech and Automation
Fintech and automation are playing an increasingly crucial role in streamlining business travel processes. For you, as a traveller, this means simplified expense management and accounting, saving you valuable time. Digital wallets have become increasingly popular, offering a contactless payment solution and reducing the need for physical currency.
Integrations with AI and machine learning are making expense tracking and reporting much more efficient, potentially benefiting your business operations. Additionally, automation brings greater personalisation to your travel experience, catering to individual preferences and requirements.
Impact on the Irish Economy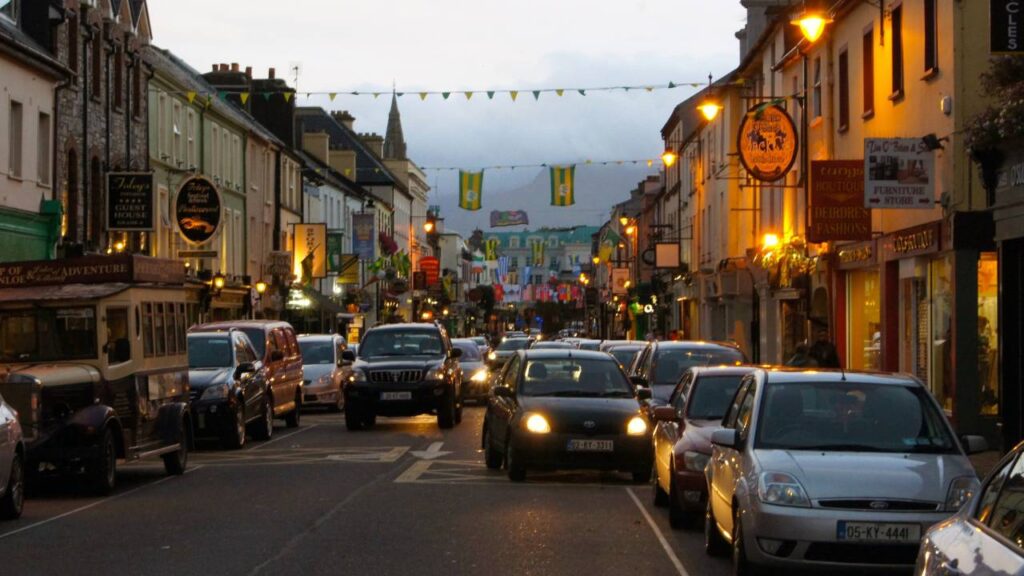 Influence on the Employment
Ireland's corporate travel is set to have a significant impact on employment in the country. As business travel standards evolve, there will likely be an increase in job opportunities within the airline, hotel, and hospitality industries. Additionally, with more business travellers visiting Ireland, there is the potential for expansion and growth of various sectors, such as tech, finance, and pharmaceutical industries. This might lead to even more job opportunities, not just in Dublin but throughout the country.
Boost to Irish Companies
Business travel has always been vital in facilitating growth and fostering relationships among international companies. Corporate travel could provide a significant boost to Irish companies, as it may attract more international entrepreneurs and executives to invest in and collaborate with local businesses. Additionally, the improved travel standards might encourage Irish entrepreneurs to seek new partnerships and opportunities overseas, thus helping to expand their businesses and potentially create more employment opportunities within Ireland.
Effect on the Tourism Industry
Corporate travel will not only benefit the economy through increased business travel but also its potential impact on the broader tourism industry. As business travellers enjoy enhanced travel experiences and higher standards of accommodation and hospitality, they may be more inclined to return for leisure or recommend Ireland as a destination for family and friends. This can lead to a boost in tourism, benefiting establishments such as hotels, restaurants, and tourist attractions across Ireland, from Dublin to the rural countryside.
Industry Response and Government Involvement
Airlines Adaptation
As a business traveller, you'll notice that airlines are adapting to the changing business travel landscape. They are focusing on ensuring that your travel experience is safe, comfortable, and efficient. Many airlines have implemented health and safety measures such as enhanced cleaning protocols, mandatory face coverings, and social distancing guidelines. You may also find more flexible booking policies, allowing you to change your itinerary with minimal fees.
Government Policies
To support the business travel industry, government involvement has become increasingly important. You'll encounter various government policies designed to ensure the safety of business travellers and to facilitate smoother travel experiences. For example, they have been working on the establishment of travel corridors and the implementation of digital health passports. Policies like these aim to reduce quarantine requirements and allow you to move more freely while adhering to the necessary health and safety protocols.
Role of Enterprise Ireland and Start-Ups
Your business travel experience is not solely shaped by airlines and government policies. Enterprise Ireland and start-up communities are playing a crucial role in the future of business travel standards. With support from Enterprise Ireland, various start-ups are addressing travel-related challenges and offering innovative solutions that cater to the needs of today's business travellers. For instance, you'll find start-ups developing contactless check-in technology, virtual reality tools for remote collaboration, and personalised travel assistance services. By collaborating with these entities, your business travel experience will continue to evolve and adapt to the changing global landscape.
The Future of Business Travel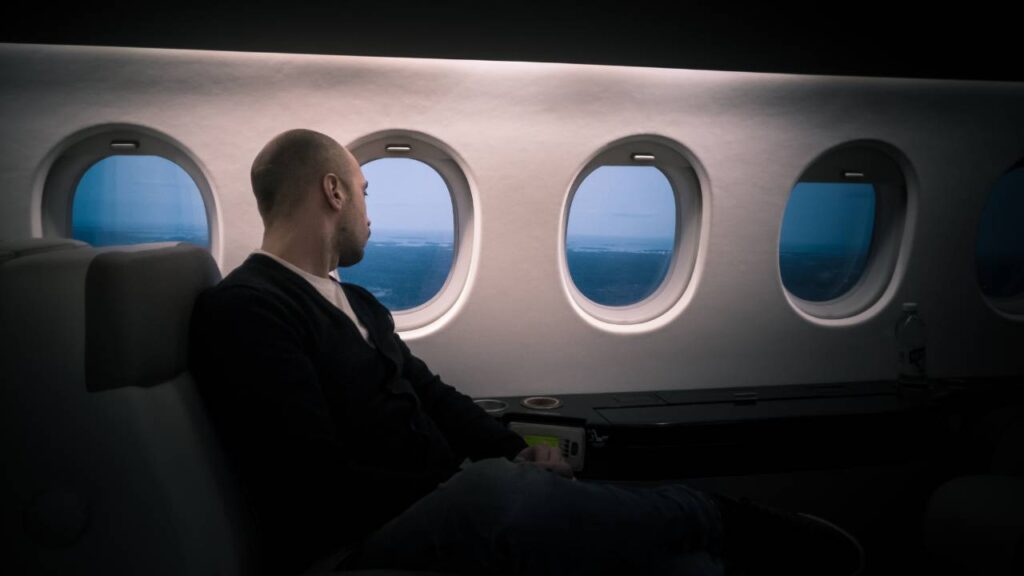 Health and Hygiene Concerns
During your business journeys, health and hygiene will become a top priority. You'll witness an increased emphasis on cleanliness, with sanitisation protocols widely adopted across airports, hotels, and meeting venues. As a traveller, you'll be encouraged to maintain good personal hygiene, regularly washing your hands and wearing face masks to minimise the risk of infection.
Sustainability and CO2 Emissions
As concerns about sustainability continue to grow, companies will look to reduce their carbon footprint by encouraging employees to make more innovative and eco-friendly choices during business trips. You may find yourself utilising low-emission or electric transportation options and staying in hotels with green initiatives. Moreover, businesses might look to offset their CO2 emissions through various programmes.
Uncertainty and Optimisation
In an ever-changing business landscape, uncertainty has become a part of our daily lives. Companies will need to adapt by developing agile policies and strategies. You might use advanced tools and technologies to optimise travel plans, bookings, and expenses efficiently. Additionally, businesses can adopt a flexible mindset, using virtual events and video conferencing in lieu of face-to-face meetings whenever possible, which is bound to result in significant environmental benefits.
Conclusion
In business travel, you can look forward to advanced seating options that cater to your every need. From ergonomic designs to cutting-edge technology, premium seats and business-class cabins will continue to evolve to provide you with the best possible environment for working and relaxing during your trips.
Considering your comfort and requirements, the future of business travel will likely see further innovation and refinement of these travel standards. As you traverse the globe in pursuit of success, you can rest assured that airlines and service providers work tirelessly to enhance your journey.
Your travel experience is not just about a strategic business expansion; how you go to places where you want to grow your company in one way or another matters too. The industry will strive to offer you a remarkable business travel experience from start to finish. So, as you embark on your next adventure, anticipate that your business travel standards will only continue to rise, ensuring you make the most of your time in the air.